During this season of COVID-19, Belmont Kids are staying with their families during service. We do supply activities and snacks for the children to have during our time together, and families are welcome to bring their own quiet activities and snacks to help keep everyone happy. Also this summer, we want to stay connected with our Belmont Kids, so we're having treats and fellowship after service. See details below, and print off a copy to hang on the fridge!
September 6th – Fruit Pops
September 13th – Doughnuts
September 20th – S'mores
September 27th – Cookies
To learn more about our regular routines and procedures, keep reading below.
Below is where you can find the Family Bible Journal we will be going through this fall. There is a version for the parents and a version for the kids.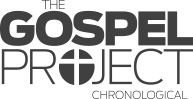 Belmont Kids use The Gospel Project as their teaching curriculum. The Gospel Project® is a chronological, Christ-centered Bible study for Children that examines how all Scripture gives testimony to Jesus Christ. Over the course of three years, participants will journey from Genesis to Revelation and discover how God's plan of redemption unfolds throughout Scripture and still today, compelling them to join the mission of God.