Over the next few weeks, we're celebrating the birth of Jesus!  We'll be looking at both the old and new testament because we actually hear about the birth of Jesus in both of those!  Not only will we hear about how His birth was foretold thousands of years before, we'll also hear about how Jesus is the Messiah and what that means. 
Christmas Series: Week One
Matthew 1:1-2:23
Christmas Series: Week Two
Luke 1:26-56 & Luke 2:1-40
Video will premiere on December 20!
Christmas Series: Week Three
Galatians 4:4-7; John 3:16-17; 2 Corinthians 9:15; Psalm 72:11
Below is where you can find the Family Bible Journal we will be going through this fall. There is a version for the parents and a version for the kids.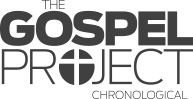 Belmont Kids use The Gospel Project as their teaching curriculum. The Gospel Project® is a chronological, Christ-centered Bible study for Children that examines how all Scripture gives testimony to Jesus Christ. Over the course of three years, participants will journey from Genesis to Revelation and discover how God's plan of redemption unfolds throughout Scripture and still today, compelling them to join the mission of God.