Lesson 3: Belong 
Available Sunday, September 27!
Below is where you can find the Family Bible Journal we will be going through this fall. There is a version for the parents and a version for the kids.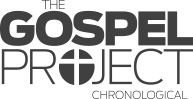 Belmont Kids use The Gospel Project as their teaching curriculum. The Gospel Project® is a chronological, Christ-centered Bible study for Children that examines how all Scripture gives testimony to Jesus Christ. Over the course of three years, participants will journey from Genesis to Revelation and discover how God's plan of redemption unfolds throughout Scripture and still today, compelling them to join the mission of God.