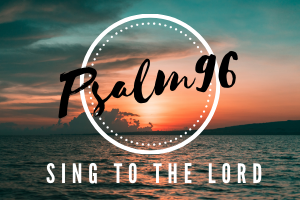 SING TO THE LORD
---
Date: Sundays in July
Time:
 11:00am-12:15pm
Location: Belmont Baptist Church Sanctuary
Join us as we dig into Psalm 96 and are challenged to meditate on and memorize this short psalm. 
ICE CREAM SOCIAL!
---
Date: July 28
Time:
 6:30-7:30pm
Join us to celebrate the end of our Psalm 96 series! Any of our Belmont Kids or youth who memorize the all or part of Psalm will receive free ice cream! 
PURSUED BY GOD'S GRACE
---
Dates: Sunday mornings, August 4-September 1
Time:
 11:00am
Location: Belmont Baptist Church
We are going to host a series of guest speakers for this 5 week sermon series through the book of Jonah. Join us on Sunday mornings to learn about God's love and pursuing grace.