BACK TO SCHOOL
---
Date: Sunday, Aug 18
Time:
 11:00am
Location: Belmont Baptist Church
We'll pray over our teachers and students as they head back to work and to their mission field.
ICE CREAM SOCIAL!
---
Date: Sunday, Aug 25
Time:
 12:15pm
Location: Belmont Baptist Church
Get connected over snacks and drinks in the lobby after service and find a Fall Community Group that is right for you. 
MINGLE ON MILL MOUNTAIN
---
Dates: Sunday, Sept 1
Time:
 6:00-7:30pm
Location: Mill Mtn Park
Come relax and enjoy the view with friends and family at Mill Mountain Park. Healthy hot dogs, brats, and cold watermelon provided. Bring your frisbee!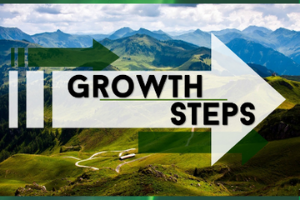 GROWTH STEPS CLASS
---
Date: Sundays – Sept 15, 22, 29
Time: 9:30am-10:30am
Location: Belmont  Baptist Church
Experience an easy way to establish a daily habit of Bible study and prayer and learn what your spiritual gifts are in three fun sessions. 
 Sept 15: 101 Believe— Get connected to Jesus through a simple Bible study method called S.O.A.P. 
Sept 22: 201 Belong — Learn to talk to Jesus through a prayer method using the acronym P.R.A.Y.
Sept 29: 301 Become — Learn how you can operate by the power of the Holy Spirit.
 Sign up on your Connection Card or register through Realm at onrealm.org/belmontlife. From the App, just click on "Events" at the bottom of the screen, and scroll to find "Growth Steps," then click YES to sign up! Please make sure to note if you will need childcare.