During this season of COVID-19, Belmont Kids are staying with their families during service. We do supply activities and snacks for the children to have during our time together, and families are welcome to bring their own quiet activities and snacks to help keep everyone happy. Also this summer, we want to stay connected with our Belmont Kids, so we're having treats and fellowship after service. See details below, and print off a copy to hang on the fridge!
August 2nd – Italian Ice
August 9th – Fudge Pops
August 16th – Fruit Pops on a Stick
August 23rd – Ice Treat & Water Games
August 30th – Watermelon
To learn more about our regular routines and procedures, keep reading below.
Birth-5th Grade
Sundays at 11am
Belmont's Children's Ministry is built around a simple concept: Jesus is the hero. Each Sunday, your child will learn the Bible and how it relates to Jesus in an age-appropriate way. The lessons are fun and approachable and taught by committed volunteers who serve Jesus by serving you and your kids. We accommodate children from birth to 5th grade. Children who are in 6th grade and up attend the worship service!
We've never met a kid that didn't like their time in Belmont Kids! After checking in, your child will do some age-appropriate activities. Then they sing songs to Jesus and work through the lesson for the day. After that, there is a craft for them to do to reinforce the lesson.
About once a month, elementary students are in service with their families. Our goal in doing this is the discipleship of both our children and parents. We hope that children will be ready by 6th grade to attend service, and parents will be prepared to have their children in service regularly. Read more about our philosophy and schedule here.
Security is important to us, so not only do we have a rigorous application and background check for all volunteers, but we also require proper ID for anyone checking a child out of our program. Be sure to save the security tag you receive when checking in! If you have any questions about our Children's Ministry before attending a service, you can always contact our Children's Director, Rene Ward, ahead of time. Email Rene at rward@belmontlife.org.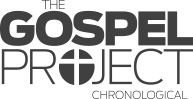 Belmont Kids use The Gospel Project as their teaching curriculum. The Gospel Project® is a chronological, Christ-centered Bible study for Children that examines how all Scripture gives testimony to Jesus Christ. Over the course of three years, participants will journey from Genesis to Revelation and discover how God's plan of redemption unfolds throughout Scripture and still today, compelling them to join the mission of God.