The Student Ministry is for youth who are in 6th-12th grades. This summer, they're meeting at Belmont in the Courtyard from 6:30-8:00pm. In the case of rain, they will meet via Zoom. This time is led by a team of committed volunteers who love Jesus and are passionate about seeing teens grow in Christ. 
Students are able to participate in our Outside or Online Worship service on Sundays at 10am.
Our Youth Director, Joel Kirby, leads the Student Ministry. Contact him for more information on upcoming events and to see how you can get involved!  Email Joel at joelberg79@hotmail.com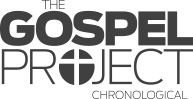 Belmont Students use The Gospel Project as their teaching curriculum. The Gospel Project® is a chronological, Christ-centered Bible study for Students that examines how all Scripture gives testimony to Jesus Christ. Over the course of three years, participants will journey from Genesis to Revelation and discover how God's plan of redemption unfolds throughout Scripture and still today, compelling them to join the mission of God.