Sometimes we just go through the motions.  Some seasons are spent just trudging through the routine.  Doing what we've always done.  And then occasionally something happens that snaps us out of it.  Something that wakes us up and tells us that we have been sleepwalking through life; through a relationship, a job, or even a religion.  Sometimes our rituals get exposed.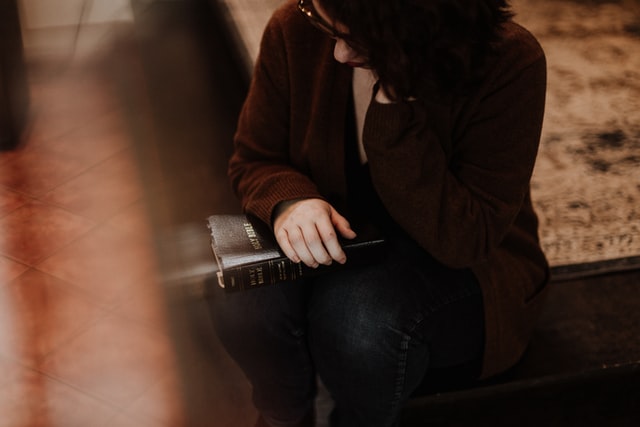 Acts 19 tells the story of the seven sons of Sceva. They were going through the motions of religious ritual. They were even doing something that seemed super spiritual. They were casting out evil spirits. But they were doing this through ritual incantations and chants. They were receiving prestige and payment for this but they did not have access to true life-changing power. They did not know Jesus.
In Matthew 7 Jesus says, "Not everyone who says to me, 'Lord, Lord,' will enter the kingdom of heaven, but the one who does the will of my Father who is in heaven. On that day many will say to me, 'Lord, Lord, did we not prophesy in your name, and cast out demons in your name, and do many mighty works in your name?' And then will I declare to them, 'I never knew you; depart from me"
Eventually Sceva's sons got exposed. Really exposed. Actually naked! They tried casting out an evil spirit who realized they were going through the motions. They claimed the name of Jesus without actually knowing Jesus and his power. Acts 19:16 says, "And the man in whom was the evil spirit leaped on them, mastered all of them and overpowered them, so that they fled out of that house naked and wounded!" This incident exposed how weak these guys really were. Everybody knew they were faking it.
Have the events of 2020 exposed a weakness in your spiritual life? Some Christians have realized that they were going through the motions of religion and church attendance without having a deep and abiding relationship with Jesus. Others have realized that they did not have a relationship with God at all and it took a break in their routine to help them see that. Still others have seen their faith grow as they have learned to depend more fully on Jesus in uncertain times. How about you?
Let me encourage you to take five minutes right now to pray and ask God to search your heart. Pray what King David prayed when he got exposed: "Search me, O God, and know my heart. Try me and know my thoughts. And see if there be any grievous way in me, and lead me in the way everlasting! [Psalm 139]
If you are brave enough, let me know what God revealed to you in this prayer time. Email me a couple of sentences that lets me know how I can pray for you. I want to see you come out on the other side of 2020 with a stronger walk with Jesus.
Pastor Jon