Belmont Family-
The eyes of the nation are on the election today.  It will be talked about, argued about, wondered about, and worried about.  Many are looking past the election and speculating on how the next few weeks will go as the votes are counted and debated over.  How should we as citizens of God's Kingdom carry ourselves during this time? Here's a biggie:  Let's Don't Sacrifice Our Principles
When the king of Babylon invaded Judah he took captives and brought them back to his palace.  He wanted them to be integrated into his kingdom so he changed their diet and their education.  Daniel was one of these Jewish captives.  It would have been easy for him to abandon the food laws observed by God's people but what did he do?  Daniel 1:8 says that, "Daniel resolved that he would not defile himself with the king's food, or with the wine that he drank."  Instead, he asked for only vegetables to eat and water to drink.  At the time of inspection, Daniel's appearance and mental sharpness were above all the others.  He trusted God and stuck to his principles.  He was obedient to God.  Even though he was physically living in the kingdom of Babylon he still prioritized the principles of God's Kingdom.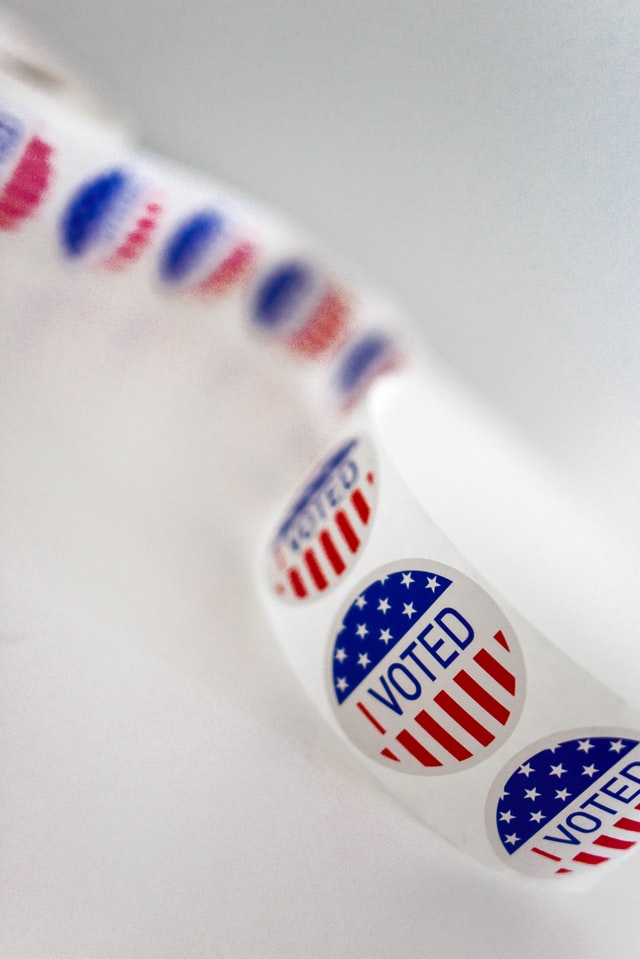 As you participate in this political cycle it could feel easy or even right to take on the same attitude and actions of the worldly kingdom.  That would be the wrong thing to do.  Here are a few examples:
Colossians 4:5-6 says, "Be wise in the way you act toward outsiders; make the most of every opportunity.  Let your conversation be always full of grace, seasoned with salt, so that you may know how to answer everyone."  It could be easy for some who claim the name of Christ to lose their temper and let their conversation become bitter and hateful during this time.  Instead of doing that, resolve to let your conversation be full of grace so that you can answer folks in a way that honors Jesus.
Matthew 5:38-39 "You have heard that it was said, 'Eye for eye, and tooth for tooth.'  But I tell you, do not resist an evil person. If anyone slaps you on the right cheek, turn to them the other cheek also." You may face some kind of verbal attack during this time; either in person or on-line.  A natural reaction might be to retaliate and punch back harder.  But we are not out to get revenge.  We are not called to punish those who wrong us.  God will see to it that justice is served. 
Watch The Sermon Series "United We Stand"
According to polls, the country is divided down the middle when it comes to politics and many other important issues. How do we, as Christians, respond?
When we live the way that we are called to and we don't allow ourselves to get sucked into the craziness of the culture it does not mean that we don't care about the big things at stake.  What it shows is that we trust God with the outcome.  We put it in His hands.  We know that His Kingdom is unshakeable.  Will you resolve to be a person who has gracious speech and turns the other cheek this week?  I hope you will,
Pastor Jon