There'll be parties for hosting.  Marshmallows for toasting.  And caroling out in the snow.
There'll be scary ghost stories.  And tales of the glories of Christmases long, long ago. 
And you probably know the next few lines by heart…
It's the most wonderful time of the year.  There'll be much mistltoeing
And hearts will be glowing.  When loved ones are near.  It's the most wonderful time of the year.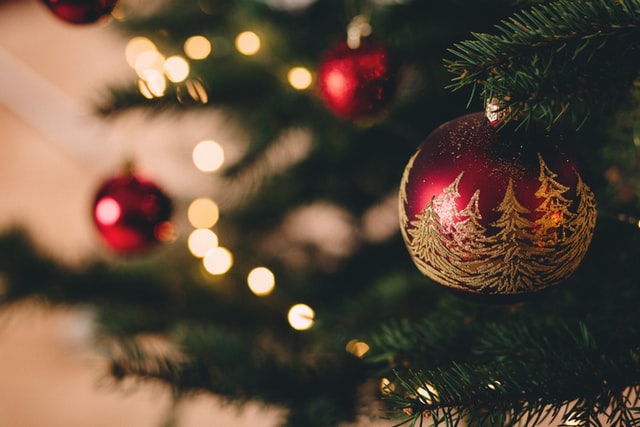 It's a fun song for sure!  But it won't ring true with every person this year, will it?  Not every heart will be glowing this holiday season.  Some hearts will be sad, heavy, lonely, fearful, angry.  For some, it won't feel like the most wonderful time of the year. They might feel their pain even more acutely against the backdrop of the holidays. 
In Psalm 56, David writes about a time where his back against the wall.  He feels betrayed, trampled, attacked, afraid.  He has been done wrong.  It feels unfair.  He feels alone and brokenhearted.  And then as he writes he reminds himself that God knows the ups and downs of his heart.
Psalm 56:8 says, 'You have kept count of my tossings, put my tears in your bottle.  Are they not in your book?'
It is so important for us to remember at this time of year that God knows our hearts.  He knows how we toss and turn at night.  He knows what keeps us from sleeping.  When you shed a tear, He is right there with you to hold your hand.  He not only sees your tears but he knows the pain behind each one.  He loves you so much that he is even keeping a record of the emotions of your life.  He is keeping a journal on how each of his children are doing. 
How does this help when we are hurting?  It helps to know that we are not alone.  Our emotions will tell us that nobody else cares or understands.  As followers of Jesus, we know that is simply not true.  We remind ourselves that we have a high priest named Jesus who is able to sympathize with our weaknesses for he himself has gone through the troubles of the world.  We can draw near to the throne of grace with confidence knowing that we will receive mercy and grace in our time of need.  As believers, we know that God's grace is not only for the life to come after this one, but it is also for walking through the fallen world that we currently live in.  We have hope, not only of eternal life, but that God will walk with us through the hurt and pain in the valley of the shadow of death. 
How is your heart this holiday season?  Is it glowing?  If not, be of good cheer.  You have a God who knows you and is for you.  He loves you so much that he has already gotten you the best present ever.  His presence!  Made available freely through this Son, Jesus! 
You are important to me, but more importantly to Him,  Draw close this week.  
Pastor Jon