If you have ever received correspondence from me, I typically sign it with the term, "Maranatha!". The term is found in 1 Corinthians 16:22, "If anyone does not love the Lord, he is to be accursed. Maranatha." I understand that you may feel that it is a strange way to sign correspondence, but bear with me and let me explain the context of the verse and the meaning of the term, "Maranatha".
The context is the entire letter to the church of Corinth. That church was one of the most gifted churches of the New Testament.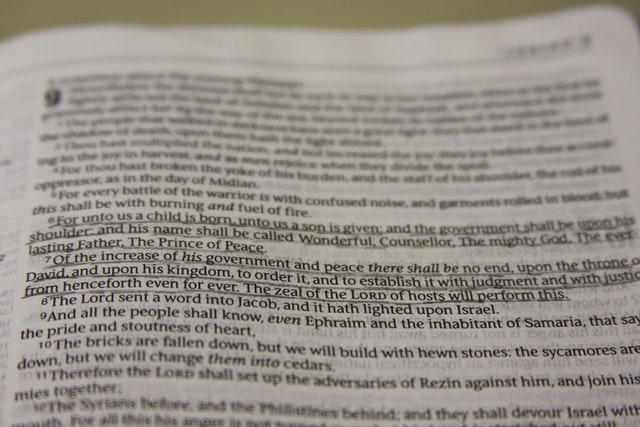 However, Paul's letter records numerous incidents where those gifts were used for self exaltation, not for the glory of the Lord. Chapter 13 describes what love is by contrasting it with the use of spiritual gifts without love. Paul uses exaggeration to admonish their use of gifts without love. He says in 13:3, for example, "And if I give all my possessions to feed [the poor,] and if I surrender my body to be burned, but do not have love, it profits me nothing." They were using their many gifts for the wrong motives. In addition to the misuse of gifts, Paul admonishes the church for allowing incest to go on without church discipline. He writes these potent words in chapter 5; 1-2, "It is actually reported that there is immorality among you, and immorality of such a kind as does not exist even among the Gentiles, that someone has his father's wife. You have become arrogant and have not mourned instead, so that the one who had done this deed would be removed from your midst." They were arrogant in that they were proud of the cheap grace they had shown toward this man by letting him continue in his sin, instead of loving him and disciplining his blatant transgression against the holiness of God and the church.
There was a multitude of fleshly and divisive activities going on which was contrary to the many blessings that the Holy Spirit had bestowed upon them. The situation was bringing reproach against Jesus Christ and His church. So, having concluded his greetings, Paul says, "If anyone does not love the Lord, he is to be accursed." That means he was leaving it up to the Lord to deal with those who had flagrantly sinned against God's holiness. Paul made that very clear in verse 5:5 where he wrote, "[I have decided] to deliver such a one to Satan for the destruction of his flesh, so that his spirit may be saved in the day of the Lord Jesus." Paul held God's holiness very high but he knew that even after confronting sin, believers do not always confess and repent. Paul grieved over that reality, but he knew that God will discipline His children in His own way and time.
So, having said those very sobering words, Paul includes the very positive Aramaic word, "Maranatha". It is translated as, "Our Lord. Come". What a change in perspective! After writing this very difficult letter to a church that is loved by the Lord Jesus Christ and Paul, he recognizes that the future hope of the return of the Lord Jesus Christ will set all things right.  Paul was deeply saddened concerning the church, which was still immature and should be eating solid spiritual food, but were still drinking spiritual milk meant for the babes in Christ. There were those who did not love the Lord, which meant they were not obedient to His Word, "If you love me, you will keep my commandments" (John 14:15). Paul is longing for the return of the Lord Jesus Christ and the perfect new heavens and new earth, where Christ will reign on the throne of David in the new Jerusalem and there will be perfect peace on earth. That is our "Blessed Hope." It is going to materialize one day before our very eyes. All of God's children will experience the answer to the phrase in the Lord's Prayer where Jesus instructed His disciples to pray, "Thy will be done on earth as it is in heaven."
I can only imagine what that will be like and my imagination isn't large enough to do justice to the reality. I know that it will be a physical, tangible, eternal existence on a physical earth, sinless, perfect in every way, inexplicably enjoyable, perfect in relationships with other saints, and most of all, God will live with us. Heaven will be literally, on earth! We will see the risen Savior face to face and be able to personally converse with Him. This eternal life will not have an end to it. Everything we know on this earth has a beginning and an end. The new heaven and new earth will have no end. It will go on and on into eternity, something we cannot comprehend. Nevertheless, we will live in this new world. It is a reality, not a wishful dream. Just close your eyes and try to imagine being in that environment for ever and ever and ever. That's why I write, "Maranatha!", as a conclusion to my correspondence.
Maranatha!
Bill Olsen, Elder