With a new year rapidly approaching us, I wanted to bring you some encouragement as you anticipate the unknown 365 days ahead. In retrospect, the last 366 days were unknown to each of us, but God has been faithful and He has accomplished His sovereign will in all things, including a pandemic, an election, peace treaties with Israel, religious persecution, racial discord, street violence, natural disasters, economic distress, exhibits of personal sacrifice, the development of COVID-19 vaccines, innovative ways to conduct worship and to spread the Gospel, a new appreciation of family values, a greater appreciation of community, a greater appreciation of the little things in life, like toilet paper (LOL).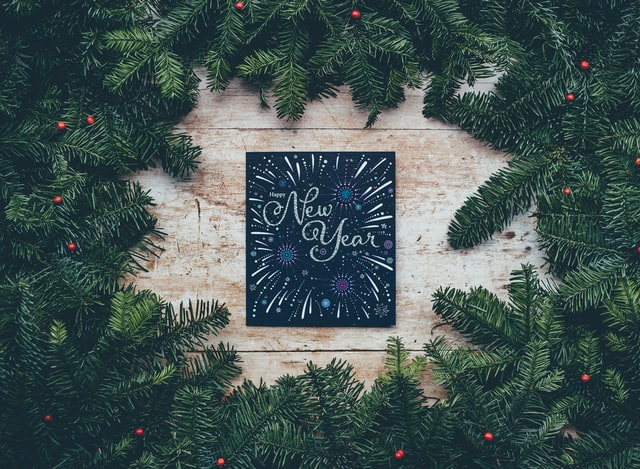 I have experienced a more thankful spirit because I have been learning not to take a lot of things for granted. God is with us and will never leave us and He is in absolute control in spite of all the unfavorable experiences we face. Looking back we can see hardship and we can see reasons for thanksgiving. As a result I have grown closer to Him. I have been encouraged to serve Him more this year.
       As I read Psalm 103 during one of my quiet times with my LORD, I was greatly encouraged by what David wrote for our benefit. Please follow along as I bring out some valuable lessons from David's words to prepare you for each day which in reality will be the first day of the rest of your life.
         In verses 1-5, David begins with worship as he remembers what the LORD has done for us. "Bless the LORD, O my soul, And all that is within me, [bless] His holy name. Bless the LORD, O my soul, and forget none of His benefits; Who pardons all your iniquities, Who heals all your diseases; Who redeems your life from the pit, Who crowns you with lovingkindness and compassion; Who satisfies your years with good things, [so that] your youth is renewed like the eagle."
         In verses 6-14, David emphasizes that the LORD does not keep our past sins hanging over us because He is compassionate and gracious. "The LORD performs righteous deeds and judgments for all who are oppressed. He made known His ways to Moses, His acts to the sons of Israel [Exodus 34:6-7]. The LORD is compassionate and gracious, slow to anger and abounding in lovingkindness. He will not always strive [with us,] nor will He keep [His anger] forever. He has not dealt with us according to our sins, nor rewarded us according to our iniquities. For as high as the heavens are above the earth, so great is His lovingkindness toward those who fear Him. As far as the east is from the west, so far has He removed our transgressions from us. Just as a father has compassion on [his] children, so the LORD has compassion on those who fear Him. For He Himself knows our frame; He is mindful that we are [but] dust."  
In verses 15-19, David reflects on the LORD's lovingkindness toward those who have reverential obedience toward Him. "As for man, his days are like grass; as a flower of the field, so he flourishes. When the wind has passed over it, it is no more, and its place acknowledges it no longer. But the lovingkindness of the LORD is from everlasting to everlasting on those who fear Him, and His righteousness to children's children, to those who keep His covenant and remember His precepts to do them. The LORD has established His throne in the heavens, and His sovereignty rules over all."
         In verses 20-22, David exhorts the angels and all of His creation who serve Him to bless the LORD. "Bless the LORD, you His angels, mighty in strength, who perform His word, obeying the voice of His word! Bless the LORD, all you His hosts, you who serve Him, doing His will. Bless the LORD, all you works of His, in all places of His dominion; bless the LORD, O my soul!"
          Each day, let us follow the steps laid out by David. Don't forget what the LORD has previously done in you and for you. Remember that all your past sins are forgiven and will not be held against you.  Rejoice in His unfailing lovingkindness toward you. Finally, serve and bless Him.
 Each day, for the rest of your life, Bless the LORD!
 Bill Olsen, Elder